S.S. Telecom Services (Pune) Pvt. Ltd. are offical re-sellers for the following products.
---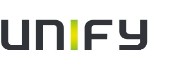 Unify solutions and services portfolio includes IP/Converged telephony platforms for small to large enterprises; IP/TDM based Voice and Video Devices, Unified Messaging and Communication solutions, Data Center, Enterprise Mobility and Lifecycle & Professional services.
---

Enterasys Networks Unify is a premier global provider of wired and wireless network infrastructure and security solutions. Our solutions enable organizations to drive down IT costs while improving business productivity and efficiency through a unique combination of automation, visibility and control capabilities. Enterasys provides a broad range of enterprise networking and security solutions by technology and industry.
---

We offer the complete line of Polycom VoIP phones, Polycom Videoconferencing Equipment and Computer Video Conferencing Equipment.
---

TANDBERG is a leading global provider of telepresence, high-definition video conferencing and mobile video products and services.